SeasonWatch: Spring Tree Quest
SeasonWatch is back with the spring edition of their nationwide bioblitz event. Find out how you can participate
Have you wondered how seasonal changes in the natural world may be changing with climate? SeasonWatch has been working with children and adults across India since 2011 to understand patterns of tree phenology (seasonal changes in leafing, flowering and fruiting).
As a part of this, SeasonWatch launched their first nationwide bioblitz event back in December, called the 'Winter Tree Quest'. Now they are back with the spring edition which will be conducted between the 15th and 18th of March 2019. 'Spring Tree Quest' is a four-day, country-wide, rapid assessment of the phenology of common Indian trees (see list here).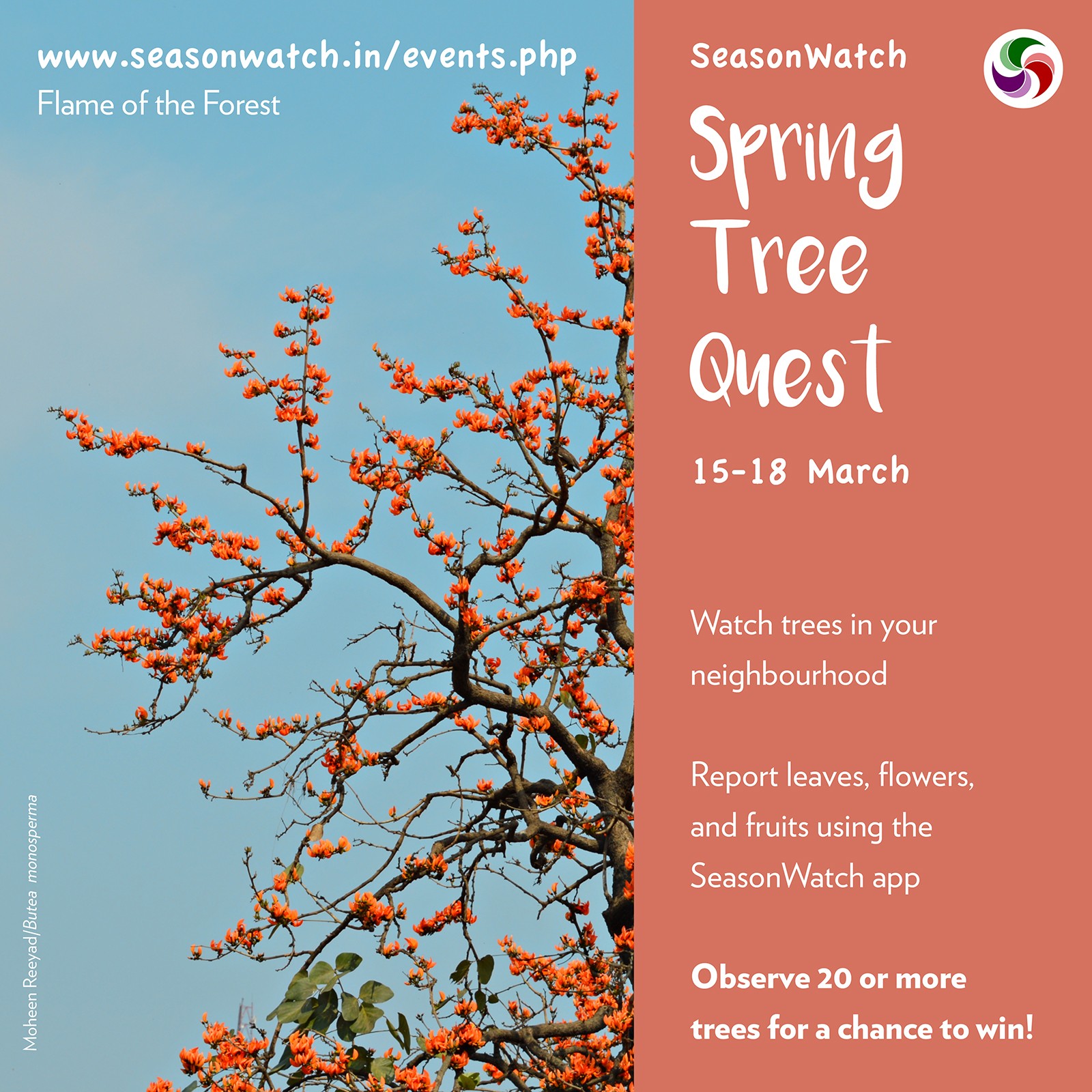 Participating in the Spring Tree Quest is easy! Just spend any time you can spare between 15-18 March to look at trees around you and record simple observations about their leaves, flowers and fruits. Registration and upload are both very simple through the SeasonWatch app, freely downloadable on Google Play Store. More details about how to participate are here. You can watch a short video on making observations as well.
Do think of ways in which you can involve others too. If you are at a school, college or university, you could get a group of students to go out and observe trees and nature. Or you could do something similar in your residential complex or neighbourhood. If you are a birdwatcher, you can record tree phenology alongside the birds you see.
Let's join hands in understanding how our precious trees respond to the changing seasons!
Cover image of a Flame of the Forest (Butea monosperma) in bloom by Radha Rangarajan