---
Note: Best viewed on desktop/laptops. Not compatible with mobile/tablets.

With more than 400 species of amphibians, and about 50 per cent of them endemic, India has an incredible diversity occupying a wide range of habitats – from streams to the tree canopies. The Anamalai Hills, south of the Palghat Gap, is an important hotspot within the Western Ghats for frog diversity. Most of the frogs found in the rainforests here are endemic species, restricted to a narrow distribution range, making them vulnerable to habitat loss and disturbance, climate change, and other environmental changes.

Created as part of a set of nature education outreach materials for the Nature Conservation Foundation (NCF), the interactive poster is the result of a collaborative effort, with photographs provided by Vijay Karthick, Gururaja KV, Shashank Dalvi, Divya Mudappa, TR Shankar Raman, Kalyan Varma and Harikrishnan S; calls recorded by Vijay Karthick, Shashank Dalvi & Vishnupriya Sankararaman, Ramya B, Seshadri KS, Ramit S & Gururaja KV (2015) Mandookavani, Gubbi Labs LLP and Dhanu Paran; superimposed over an illustration by Ishaan Patil.

The poster was incorporated as a digital interactive display at the Anamalai Nature Information Centre (ANIC) in Iyerpadi near Valparai. Established by NCF in 2008, in collaboration with Parry Agro Industries Ltd., an environmentally-conscious plantation company, the centre is home to similar posters developed with other renowned wildlife artists like Maya Ramamswamy, Rohan Chakravarty, Sartaj Ghuman, and Nirupa Rao, to provide attractive and educational information on plants and animals of the Valparai plateau and the Anamalai Hills.

This endeavour of conservation education and outreach was supported by Cholamandalam Investment and Finance Company Limited and Rohin Nilekani Philanthropies and a few others.

Scroll down, wait for the frogs to reveal themselves, and click on each individual frog to learn more about the species and to listen to their calls.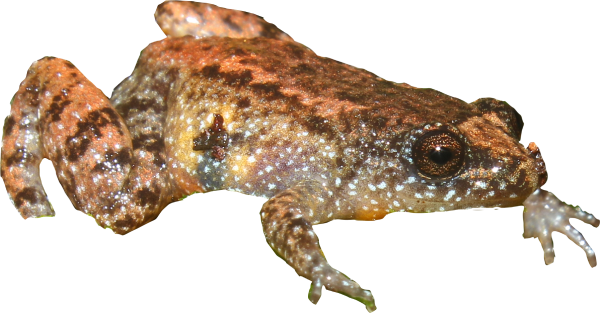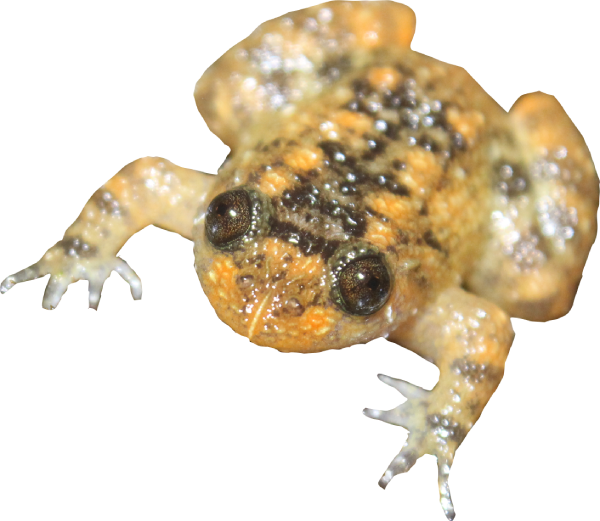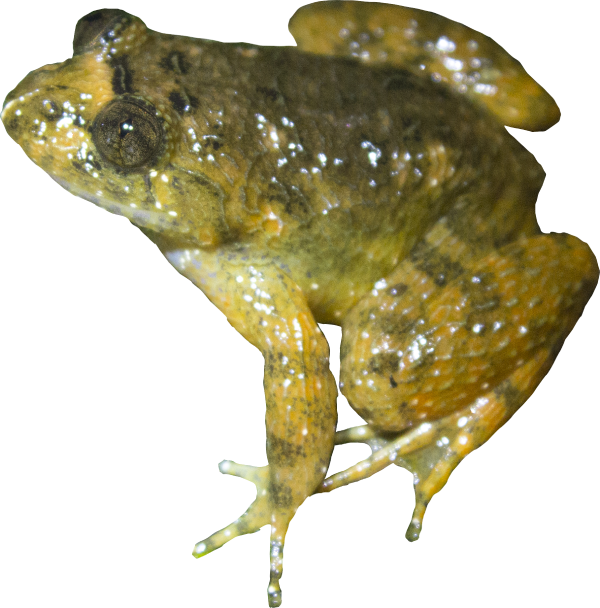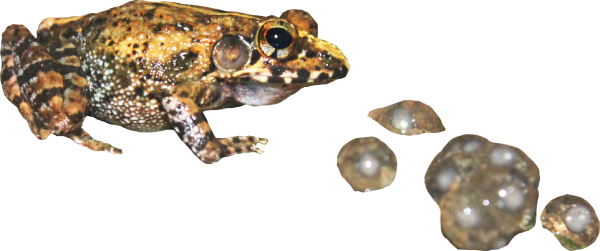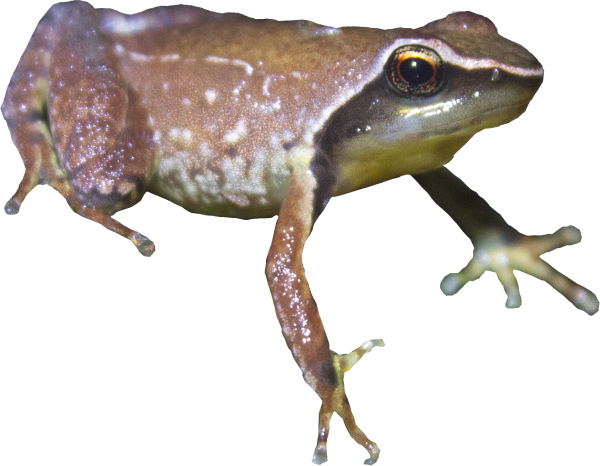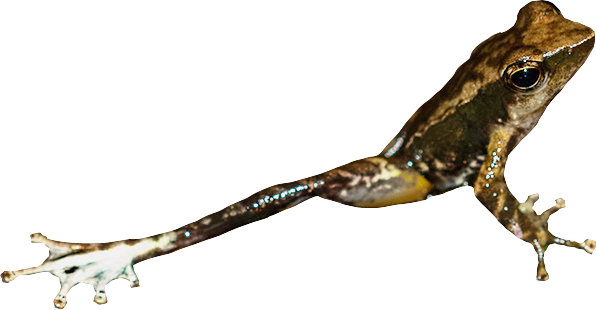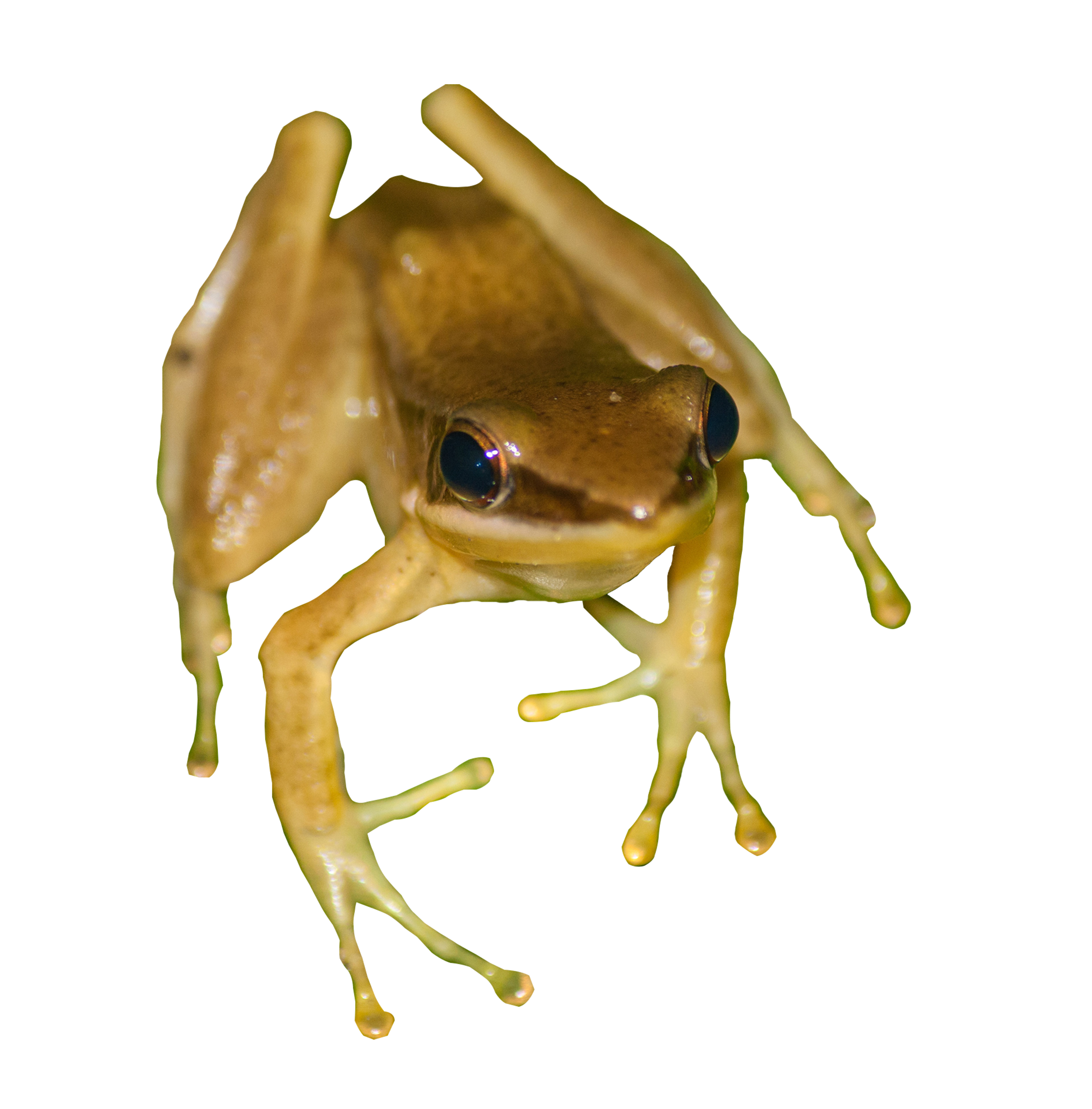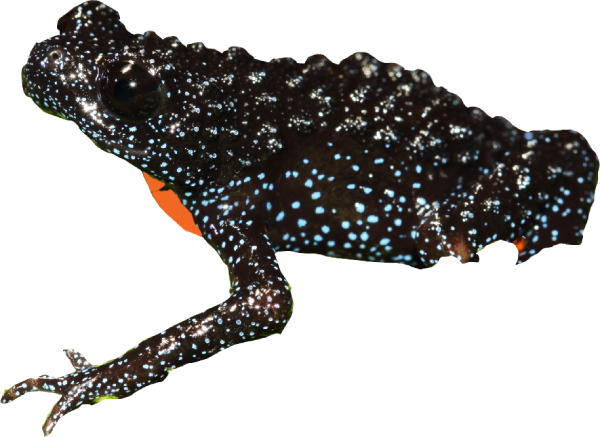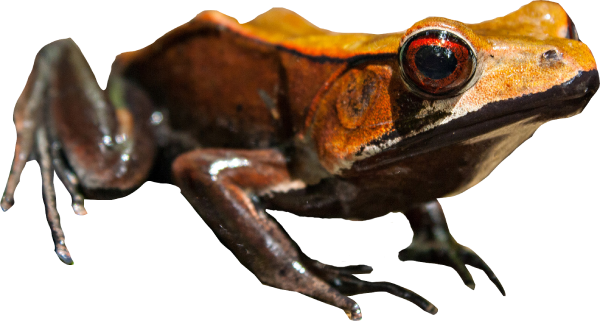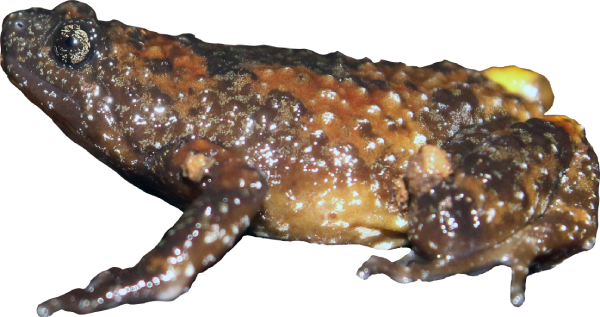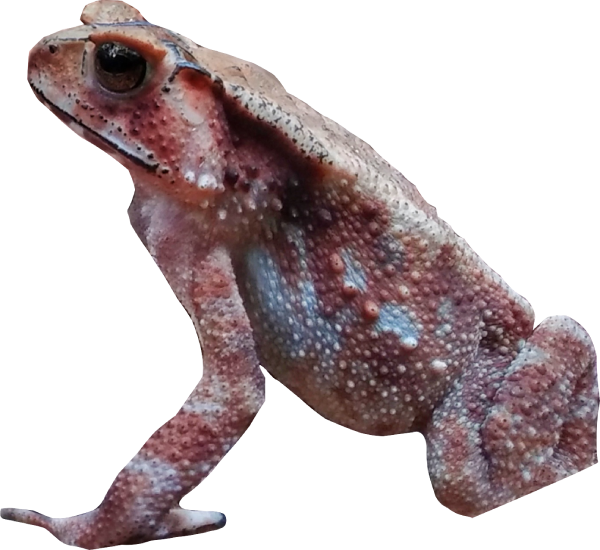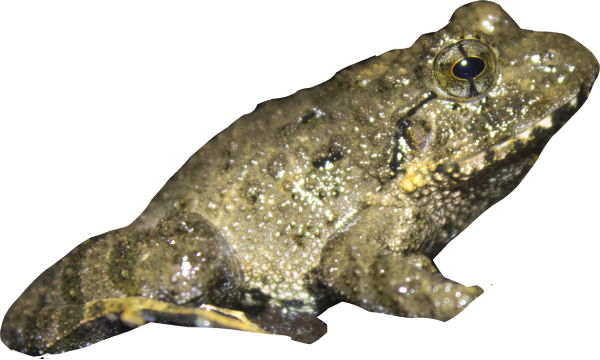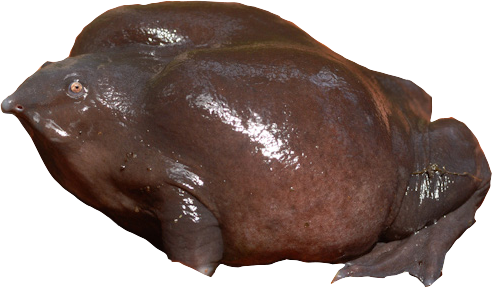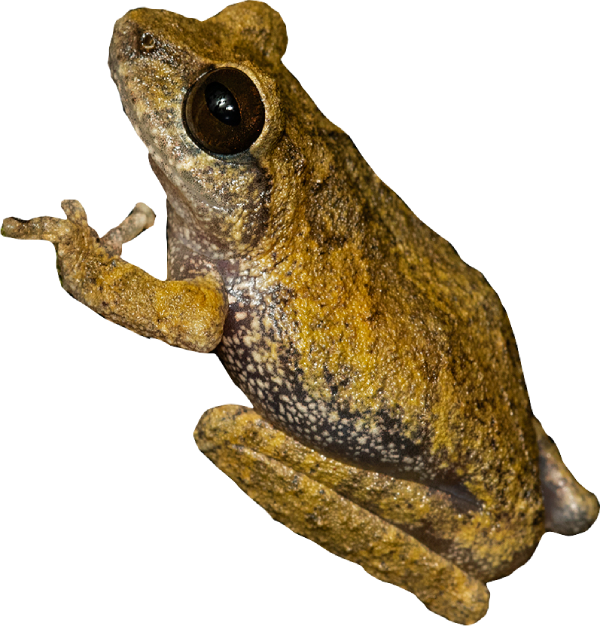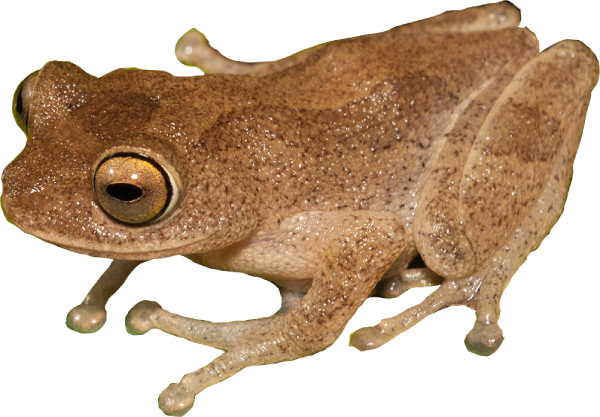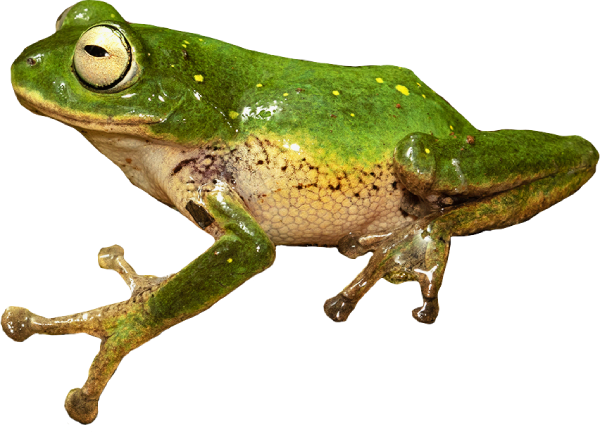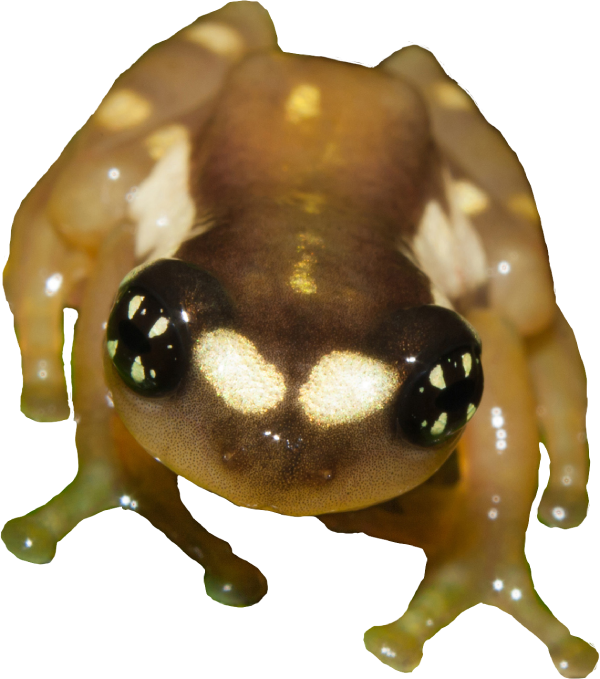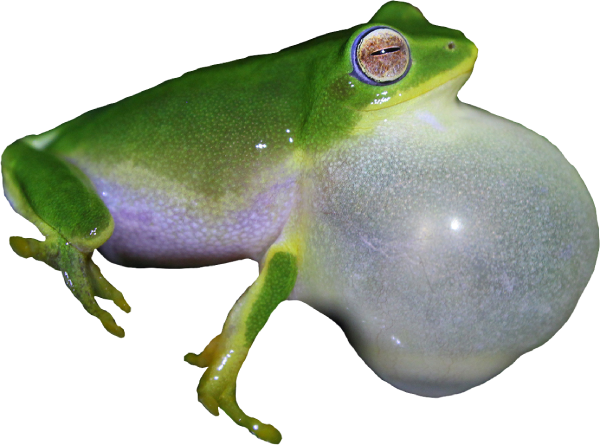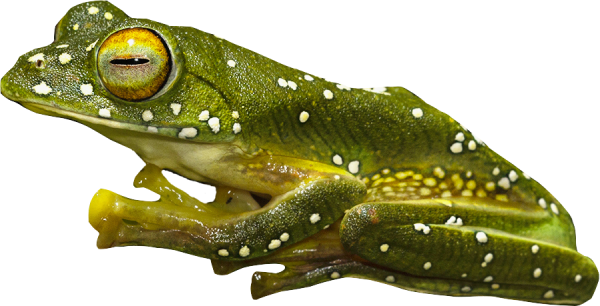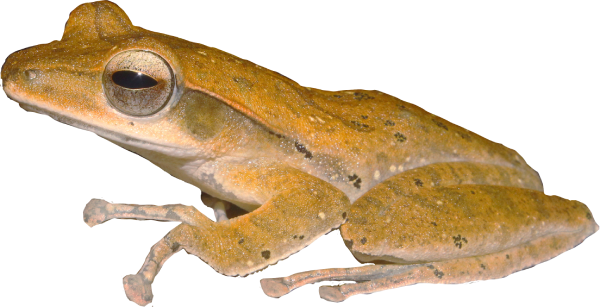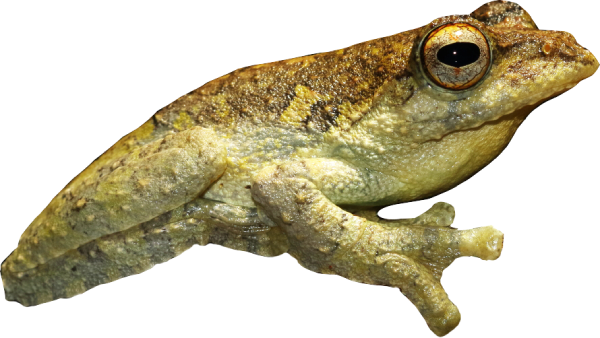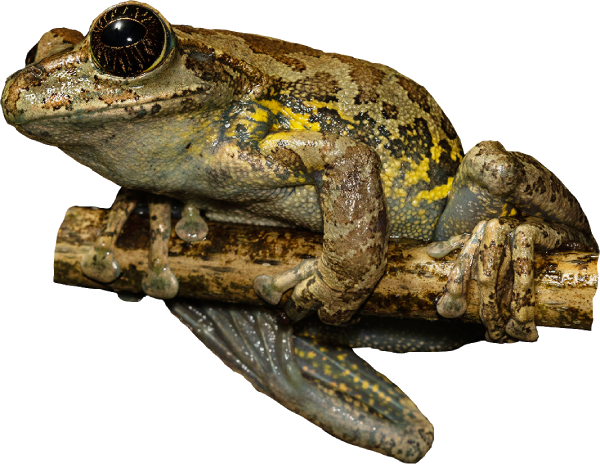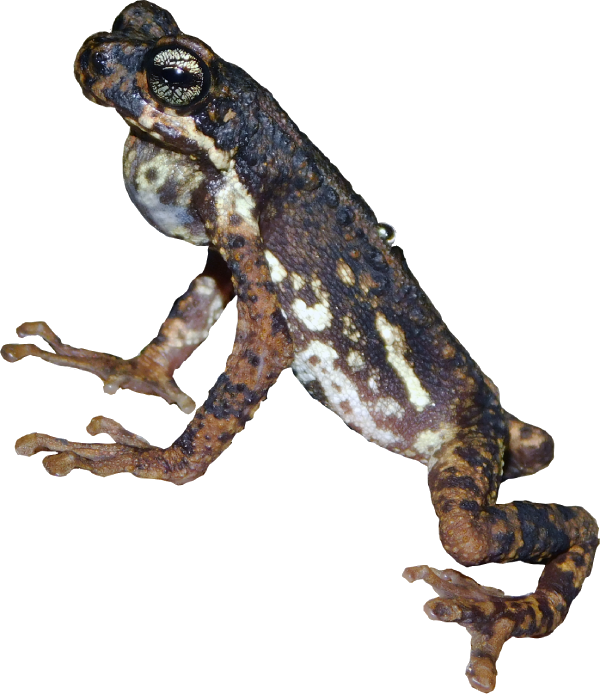 Asiatic Honey Bee
Apis cerana
Is a species of honey bee found in southern and southeastern Asia, and is more commonly a cavity nester. Bee colonies are often observed in the crevices of this tree.