A new bilingual photo book calls attention to the unique Cauvery-MM Hills landscape
Land of the Honey Badger is a book of photo essays on the MM Hills and Cauvery Wildlife Sanctuaries, co-authored by Sanjay Gubbi and H. C. Poornesha
Land of the Honey Badger is a book of photo essays that contains glimpses of the elements that make up the gorgeous Cauvery-Malai Mahadeshwara Hills landscape. Co-authored by Sanjay Gubbi and H. C. Poornesha, this bilingual book contains some breathtaking images of the flora, fauna and people of this landscape, allowing the reader an opportunity to connect with this less-explored wilderness.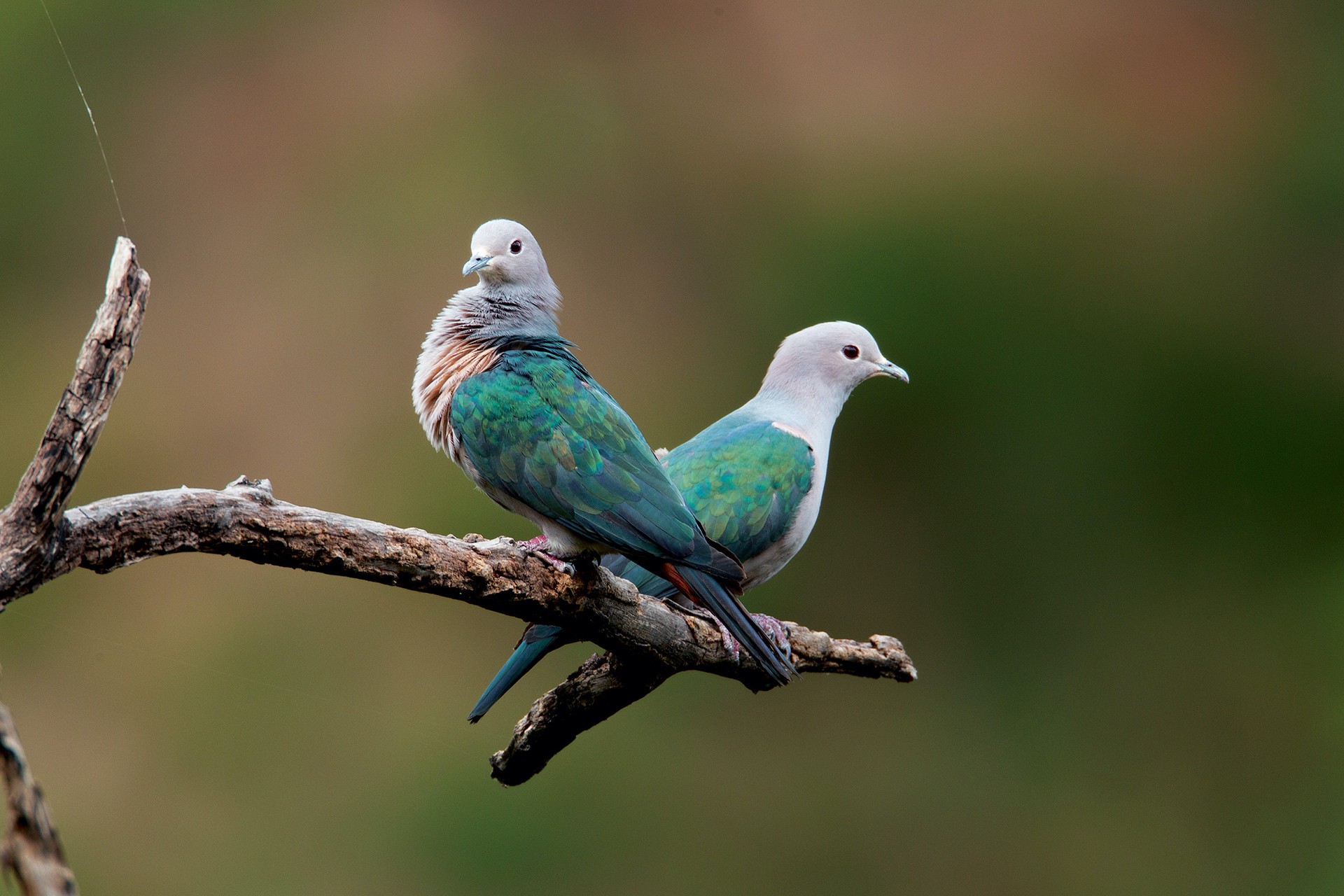 A pair of Green Imperial Pigeons, resident species of the region. | Photograph: Sudhir Shivaram
"This bilingual Kannada-English book is about two rich wildlife sanctuaries in the Chamarajanagara district of Karnataka, the MM Hills and Cauvery Wildlife Sanctuaries. It depicts the dry woodland savanna and the riverine habitat nourished by the Cauvery river, and the associated flora and fauna. The book also talks about the people of this land – the Soliga, Bedagampana and Uppara," explains Sanjay Gubbi.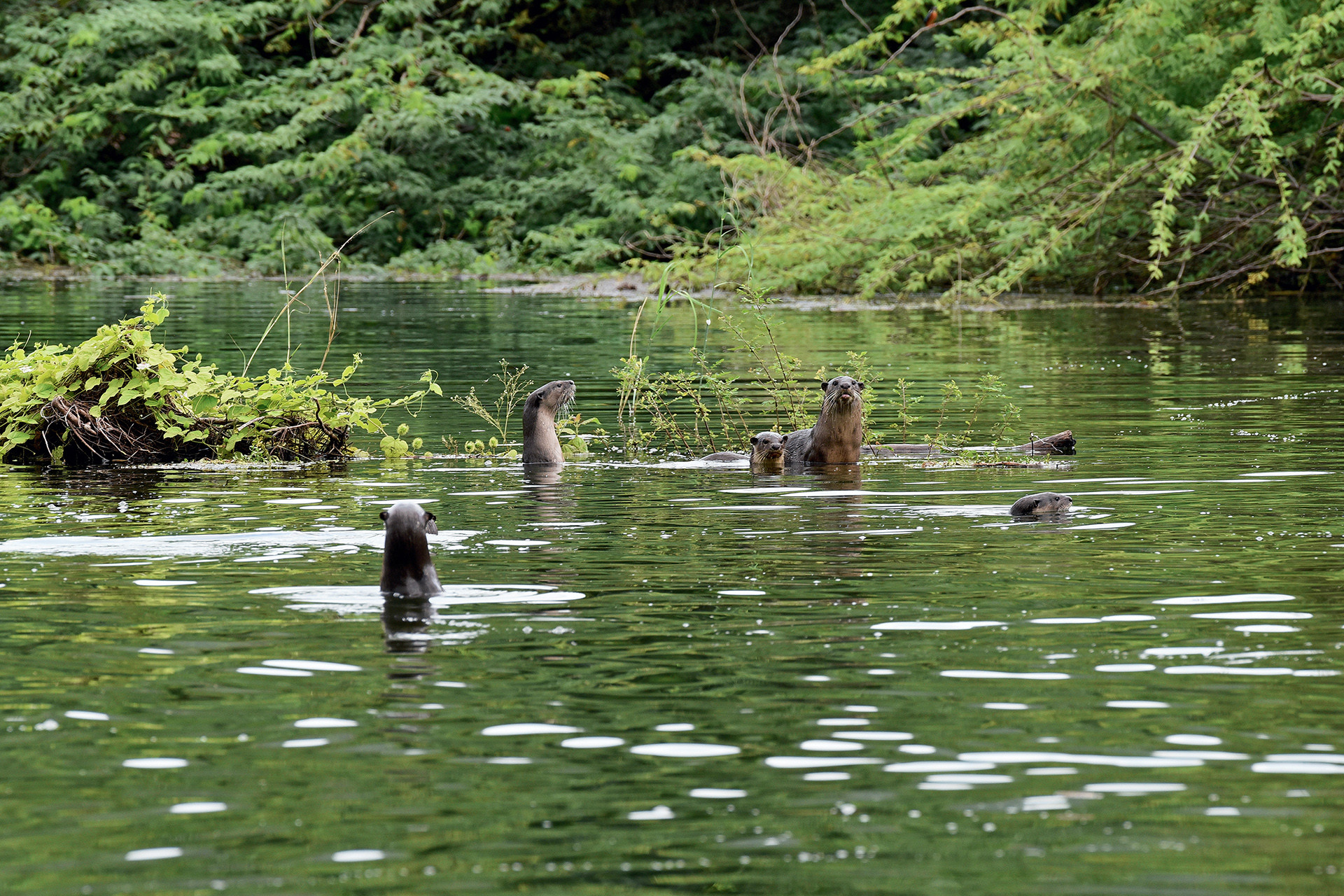 A pack of Smooth-coated Otters, apex predators of the Cauvery river. Photograph: Shashikumar B
Land of the Honey Badger offers a window into the fascinating world of these wildlife sanctuaries. Sanjay Gubbi elaborates, "This book wouldn't be complete without talking about the special trees found in the landscape, the Terminalia arjuna (Arjun tree or Holematthi) being a personal favourite. We have also brought attention to unique species like the Madras Tree Shrew, Kollegala Ground Gecko, Orange-finned Mahseer and Grizzled Giant Squirrel that call this landscape home. And of course, the book's namesake – the Ratel or Honey Badger, another personal favourite."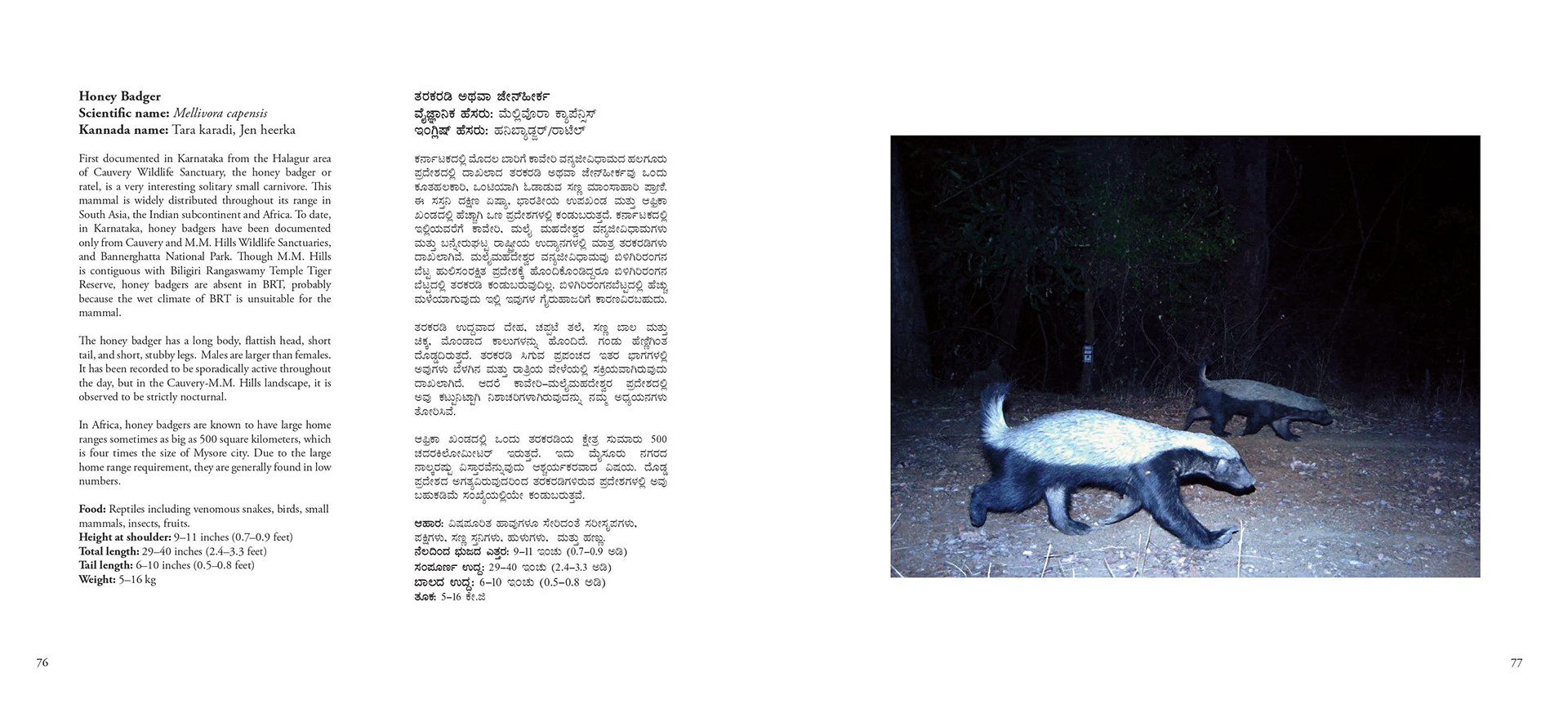 A page dedicated to the book's namesake – the Ratel or Honey Badger.
The authors hope that this bilingual book will reach local communities, local leaders and readers all over. For every purchase made under the Buy 1 Donate 1 option, a book will be donated to a government school in the Cauvery-MM Hills landscape.
Sanjay Gubbi and team are also raising money to support Holematthi's conservation awareness and environmental education programme, where the focus is on engaging local students and promoting a positive understanding towards wildlife conservation. You can contribute here.
The book is available here.