Arunachal Virtual Archive
Arunachal Virtual Archive is a project that was started by Ram Alluri in 2018. This project introduced Virtual Reality (VR) as a nature education module for the indigenous youth living around Pakke Tiger Reserve, Eaglenest Wildlife Sanctuary and Singchung Bugun Village Community Reserve in Arunachal Pradesh.
The project involved filming many common and some rare and important species using 360 cameras, and viewing these videos using VR headsets to make the experience immersive and interactive, something that isn't possible with traditional video formats.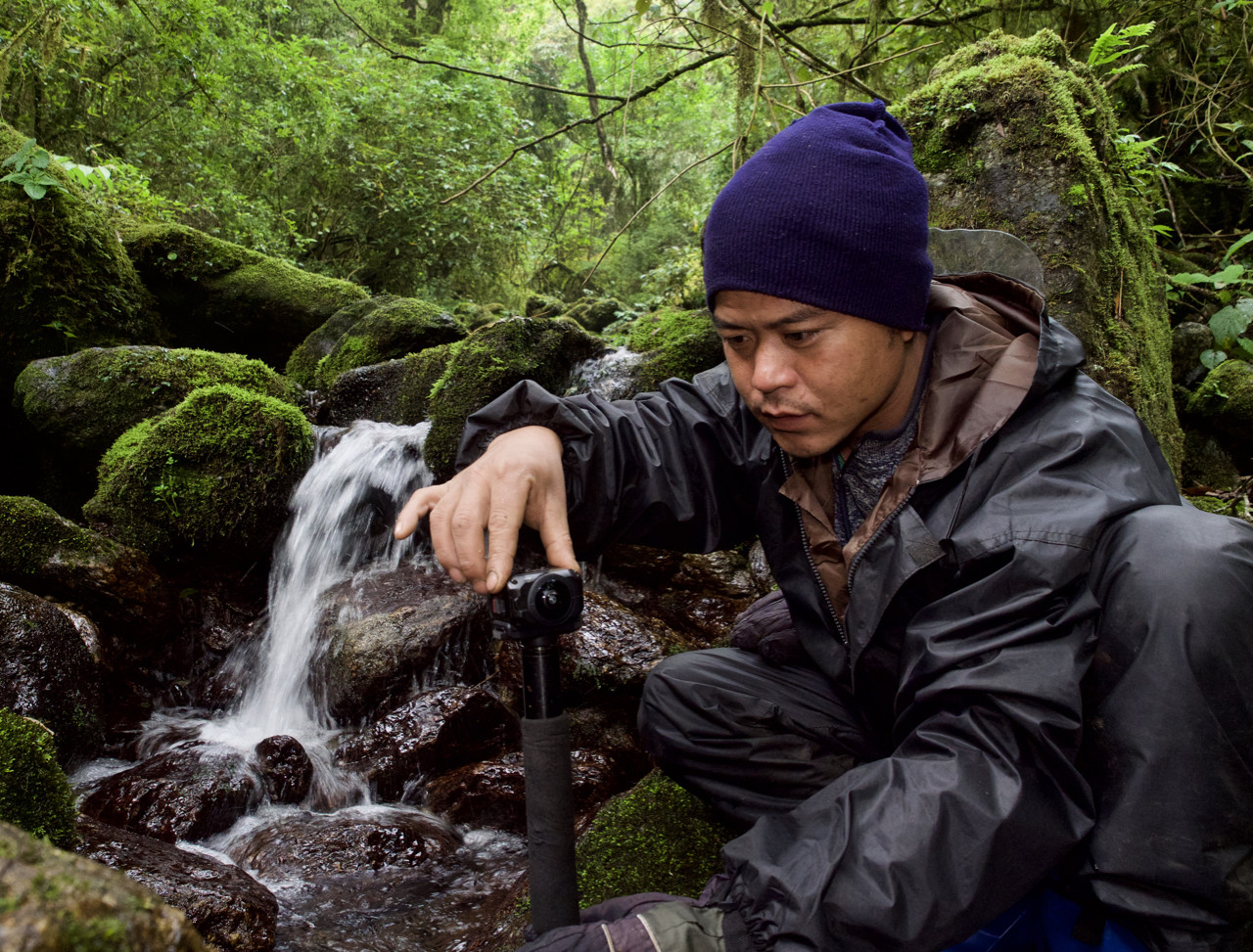 Wangchu Phinya removing a 360 camera at Eaglenest Wildlife Sanctuary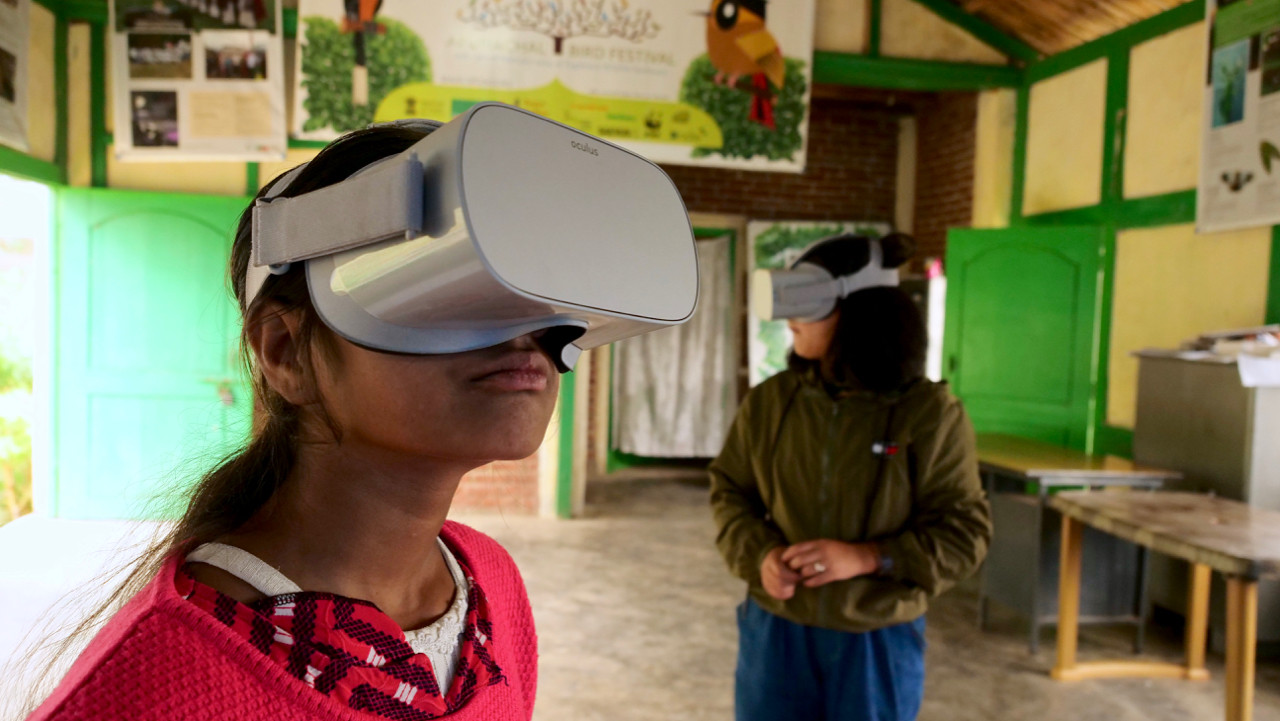 Children watching videos on VR headsets during Wildlife Week celebrations, at Eaglenest Wildlife Sanctuary
Ram collaborated with a field biologist and educator, Dr Nandini Velho, who has over a decade's worth of experience working in these landscapes, local filmmakers, Chandan Patro, Paro Natung, and Shaleena Phinya, who were familiar with the project sites, as well as the forest department of Arunachal Pradesh.
Responses from kids towards VR was overwhelming during the trials, and Pakke and Eaglenest have successfully integrated the VR module into their respective Nature Interpretation Centres. Chandan and Paro, who picked up the skills required to film with 360 cameras, continue to add to the virtual archive.