The Bugun and The Liocichla
The Bugun and The Liocichla film project was the reason I began walking the forests of my home. It was so exciting to discover for the first time that I lived so close to a world so rich in flora and fauna. The film was a project that I undertook as part of the Green Hub Fellowship Program in Tezpur, Assam.
I spent ten months filming while I was part of the program and then stayed on as a training assistant while continuing to work on my film. Green Hub has been an integral part of the process, where I learnt filmmaking and also where I was inspired to take up such a project. Over the two years, while I filmed this project, faculty and colleagues at Green Hub helped formulate and develop my ideas and the campus became the base from where I could develop my film. The fieldwork for the film was conducted entirely in and around Singchung village in the West Kameng district of Arunachal Pradesh where I was born and raised.
Of course, I have had my share of challenges on this project. While most of the village has been supportive, some people have said that as a girl I should not travel and wander in the forest and take up such work. They would comment on my shoot timings saying that I came home late at night too often, which they found unusual and incorrect for a girl. This does not affect me as it once used to; thanks to the support I have received from people like Nandini Velho who has worked as a researcher in my area for many years, Rita Banerji who runs Green Hub, and Millo Tasser who is the DFO of Shergaon Forest Division. They keep me going with the faith and feedback they provide, and now I know that I can do anything if I set my mind to it. It would be remiss of me if I did not mention Ram Alluri, a talented filmmaker from my region who has been my biggest inspiration, and everything I have learned about filmmaking is thanks to him.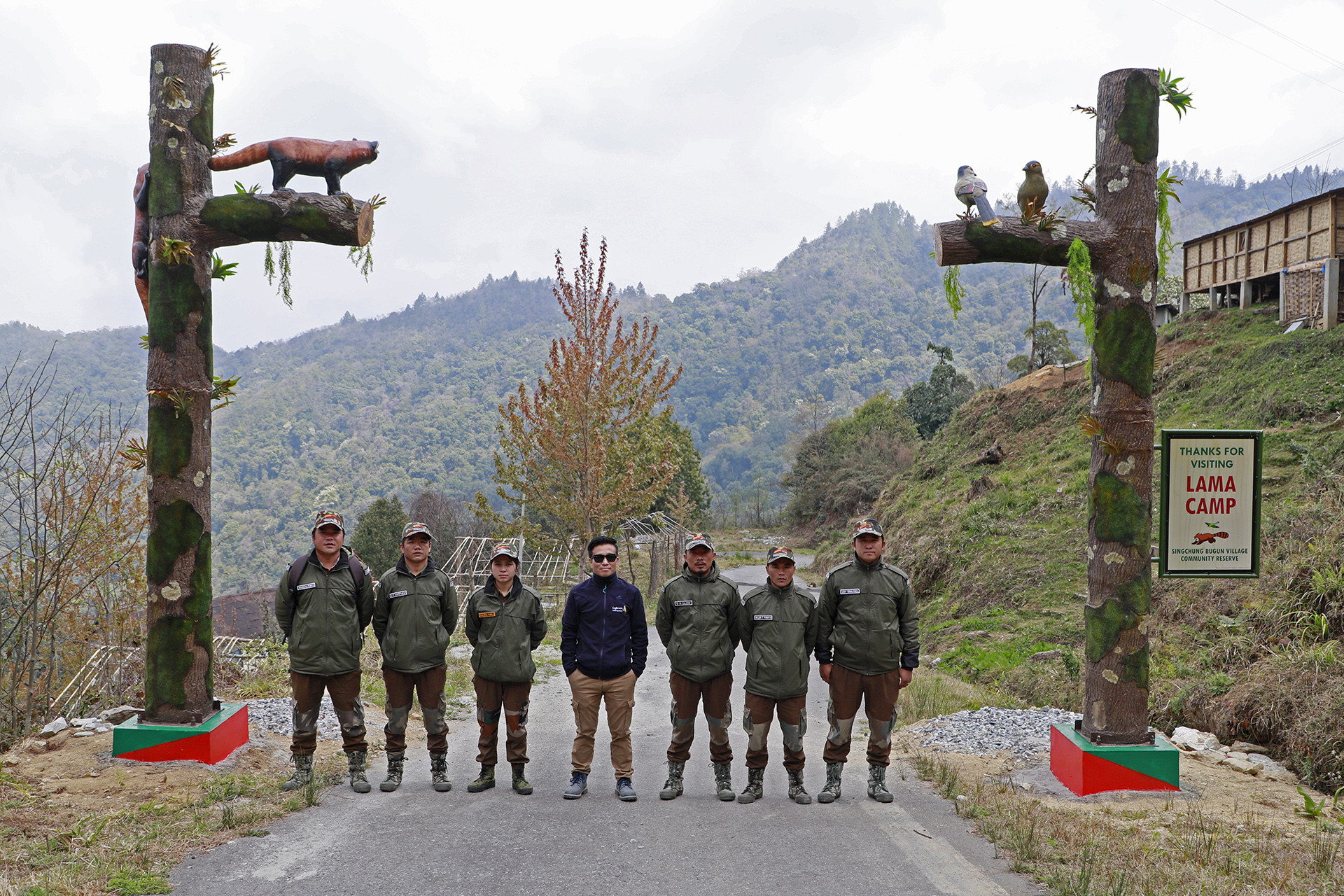 Photograph: Anthony Tallo
Even as a child, I was always fascinated with animals and any news of hunting in my community would upset me, but there was nothing I could do. Today, as a wildlife filmmaker and forest protection team member of the Singchung Bugun Village Community Reserve, I have found my voice. Now, I can do my part for the wildlife in my area, and there is so much more I can achieve.
I wish to thank Merab Manu and Nandini Velho for their help.