Island Worlds… of land and sea
A photo exhibition reproduced on silk, from July 22-Aug 2 in New Delhi
"Island Worlds… of land and sea" is Pankaj Sekhsaria's photography exhibition on the Andaman and Nicobar Islands. After successful shows in Pune, Chennai and Goa last year, it finally comes to New Delhi this week, from July 22 to August 2, 2017.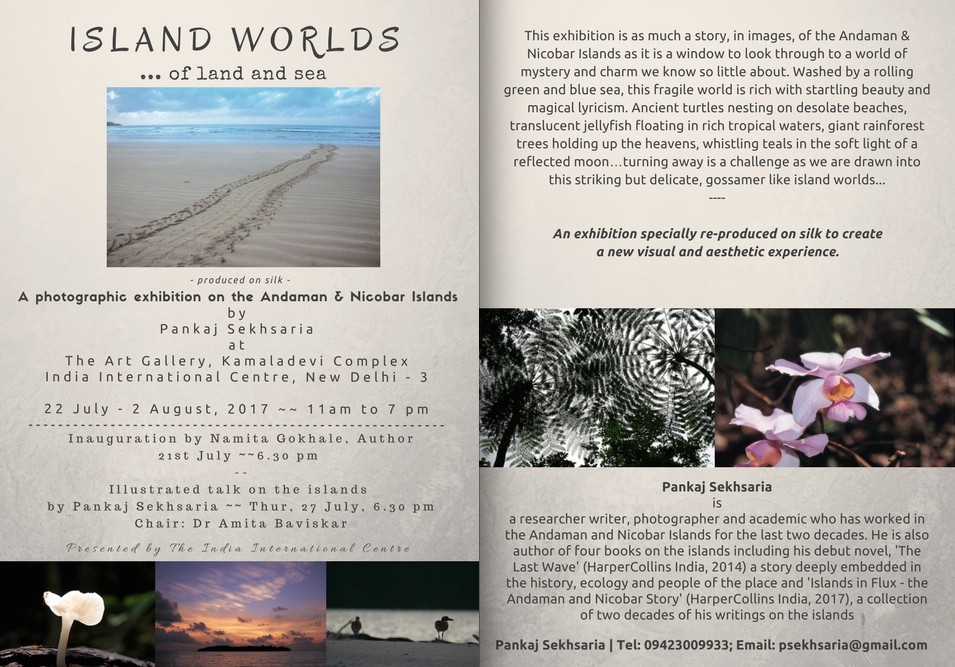 Sekhsaria is a researcher, writer, photographer and academic who has authored four books on the Andaman and Nicobar Islands, including the recently released Islands in Flux, a compilation of his journalistic work over the years, chronicling the history, ecology and people of the islands.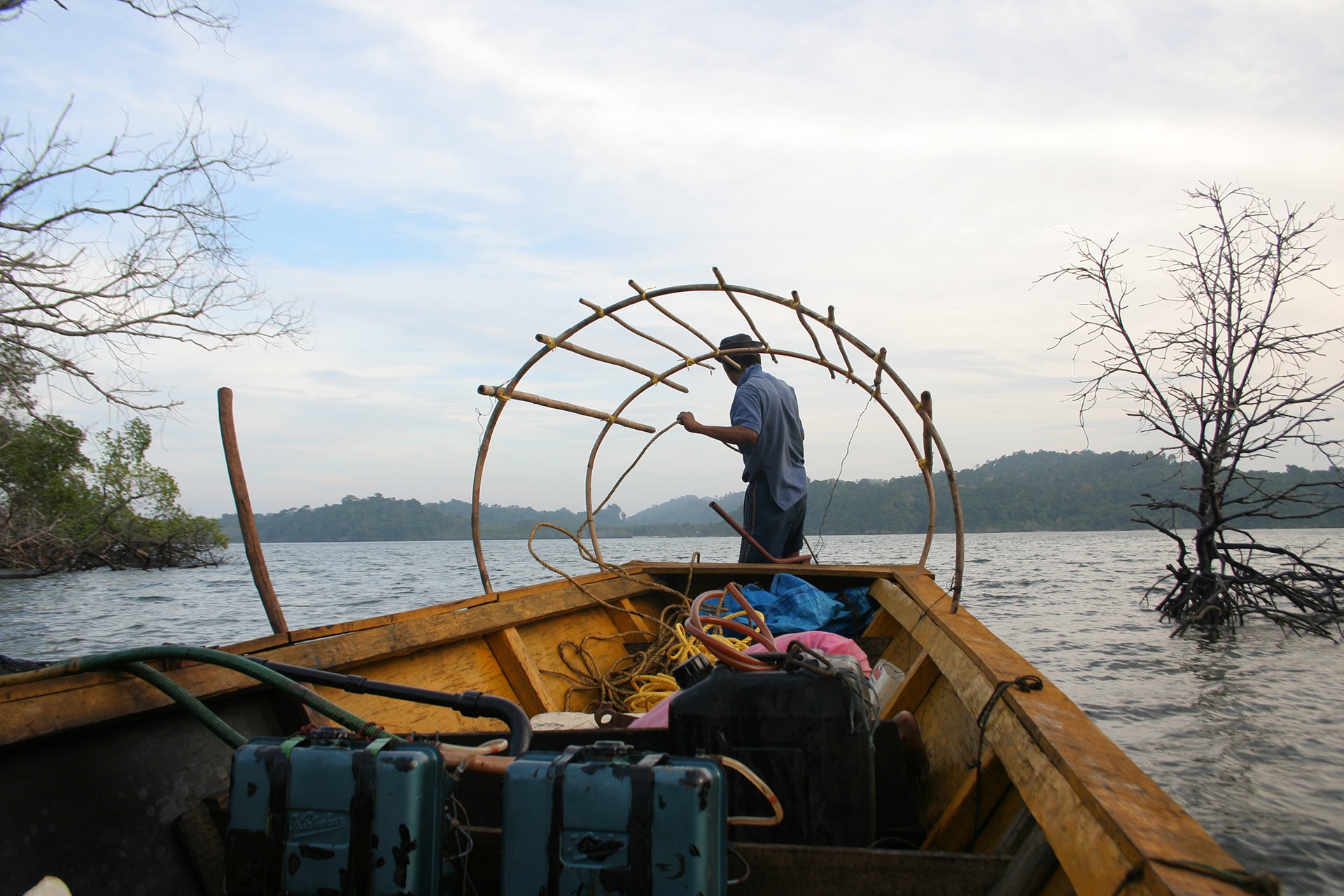 Setting out on a turtle survey with the research team of ANET. Wandoor, South Andaman Island, 2006
Today, Sekhsaria's name is synonymous with the islands – they have been his home, his workplace, and the subject of his research for over two decades now. Island Worlds is a celebration of his photography work, which captures diverse facets of life and landscapes in the Andaman and Nicobar Islands. The photographs tell a visual story of rich biodiversity, people and the deep blue waters, playing no favourites. The White-bellied Sea Eagle, the Giant Leatherback Turtle and jellyfish find as much space within these frames as do the fisherfolk, forests and flowers of the islands. To create a novel visual and aesthetic experience, all the images have been printed on silk.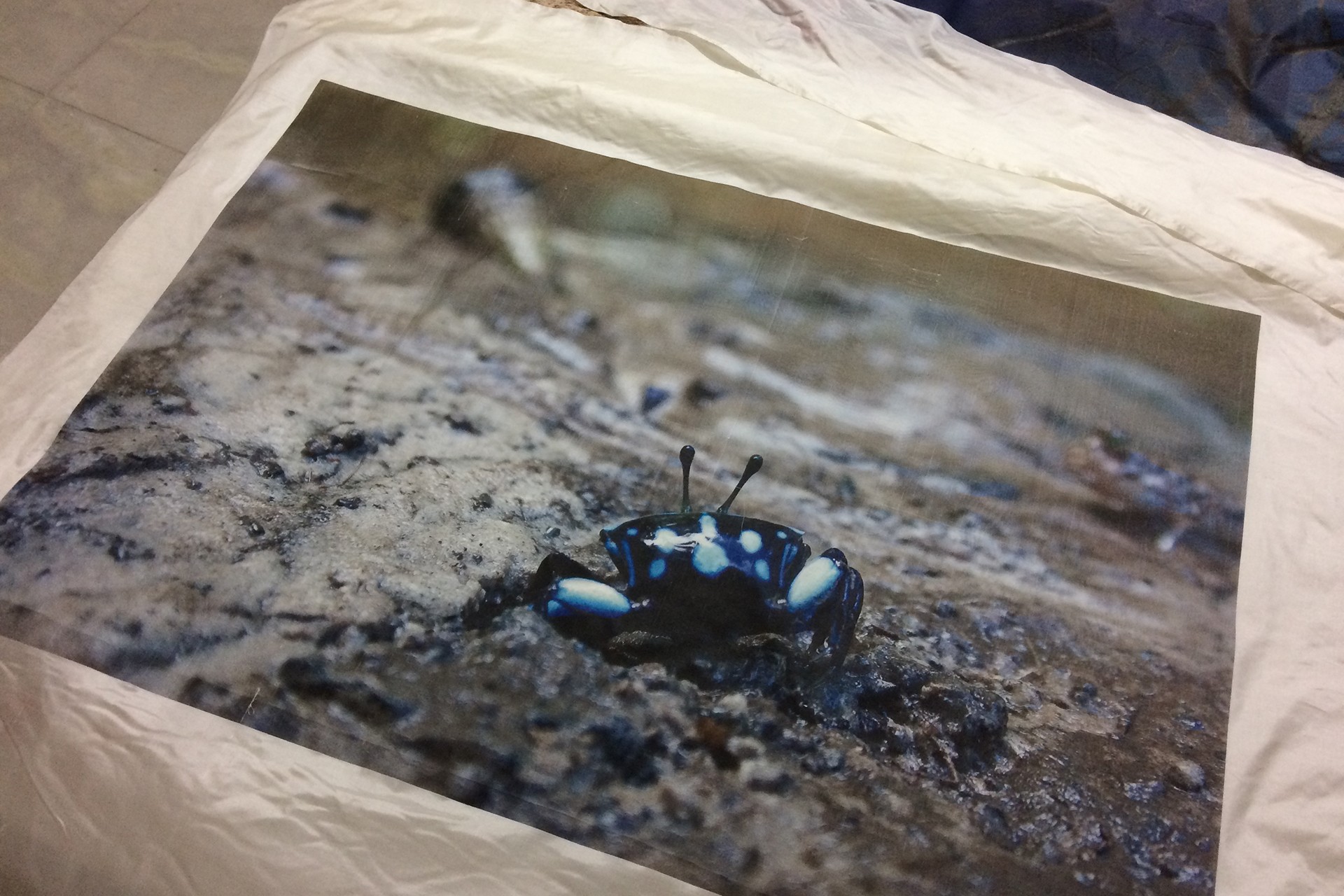 Electric blue on the floor of a mangrove forest. Wandoor, South Andaman Island, 2014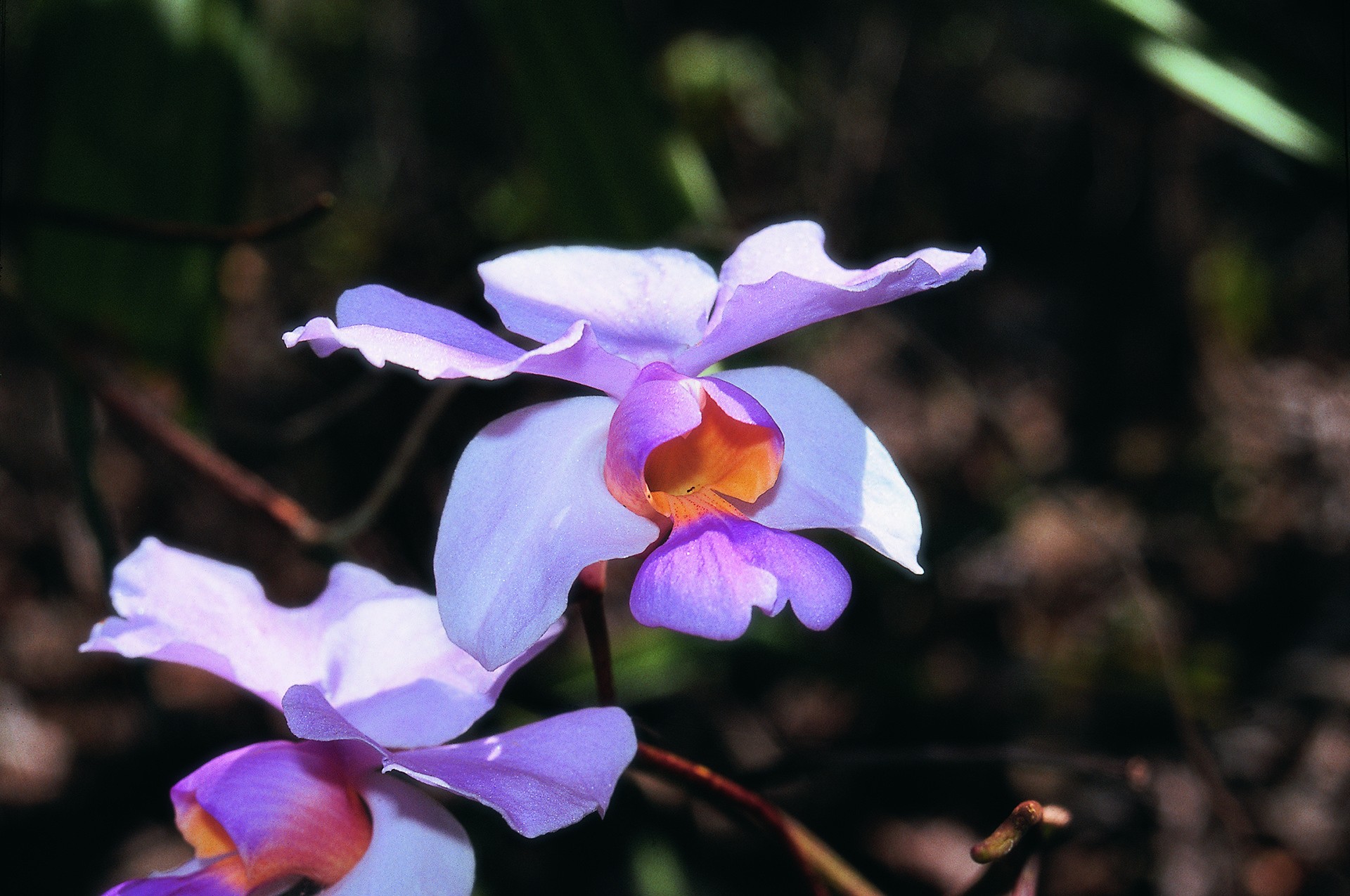 Papilionanthe teres. Port Blair, 1998
A ripple in the sky, tree ferns in the forest canopy of the Great Nicobar Biosphere Reserve. 5 February, 2006
What's especially striking is how these images together offer an experience of the islands that's a radical departure from the portrayal you might usually expect of a destination that's known mostly for tourism. And a welcome departure it is.
If you're in Delhi, you mustn't miss this.
Inauguration by author Namita Gokhale Jul 21 at 6.30pm. The exhibition is on from Jul 22-Aug, 11am-7pm at the Art Gallery in Kamala Devi Complex, India International Centre, New Delhi. On Jul 27 at 6.30pm, Pankaj Sekhsaria will give an illustrated talk on the islands.
Cover: Someone was here last night – tracks of the nesting Giant Leatherback turtle. Galathea, Great Nicobar, 2003. Photograph by Pankaj Sekhsaria