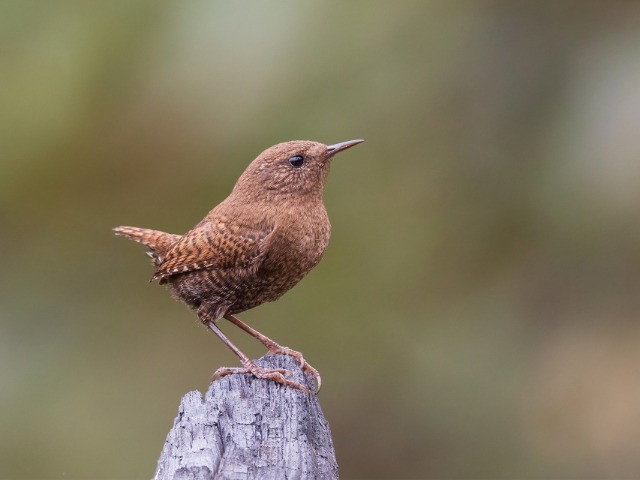 Walong
A birdwatching guide to the easternmost town of mainland India, a virgin part of Arunachal Pradesh ruled by rare and endemic avians
Walong
Situated in Arunachal Pradesh, the land of the dawn-lit mountains, and bordering China, Walong is the easternmost town of mainland India. Unscathed tropical forests, alpine meadows, shrubby woods, bamboo groves, sloping grasslands, deep gorges, and the Lohit river—all co-exist in varying hues of blue, yellow and emerald in Walong, often interspersed with dense fog. An administrative circle falling under the newly-created Anjaw District, Walong lies 90km north of Hawai (the district headquarters of Anjaw District). Diphu Pass (near the India-China-Myanmar tri-junction) is just 60km north of Walong.
Parts of Walong (1094m) fall under Dichu Reserve Forest. It is an important bird area (IBA), harbouring over 250 bird species. Besides several eastern Himalayan species, few bird species found in the Yunnan and Sichuan provinces of the People's Republic of China, such as the Yunnan Nuthatch, Sichuan Leaf Warbler, Daurian Redstart and Derbyan Parakeet are also sighted here.
The serene wilderness of Walong is extremely attractive for nature lovers, ornithologists and researchers. Birding along the turquoise Lohit river is genuine solace for the soul.
Getting There
Air
Dibrugarh Airport (384km; almost 13hrs) is the nearest airport to Walong, with direct flight connectivity from Kolkata, New Delhi and Guwahati.
Rail
New Tinsukia Junction (NTSK) (335km; almost 12.5hrs) is the nearest railway station to Walong, with direct rail connectivity from Howrah, New Delhi, Mumbai, Bangalore and Guwahati.
Road
Walong can be approached by crossing the 2.9km long Alubari Bridge from Dibrugarh or Tinsukia. The recommended access is Dibrugarh-Tinsukia- Alubari Ghat Bridge-Namsai-Tezu-Hayuliang/Hawai. Tezu town is situated 19.7km away from Alubari Ghat Bridge. Walong is 200km from Tezu, and Kaho is another 26km north of Walong. In patches, the road between Tezu and Walong is very narrow, with countless hairpin bends and prone to frequent landslides. Exercise caution while driving.
Best Time To Visit
December to January is the coldest time of the year, with the temperature dipping to 3°C. During this period, snowfall in the upper ridges poses a problem for tourists and travellers.
February to May is the ideal time to visit Walong, with temperatures ranging from 8 to 14°C. March and April are the flowering months for rhododendron and orchids, and birders flock to the hills during this time of the year. March also ushers in pre-monsoon showers which may cause some inconvenience.
June to September is the monsoon season, and unpredictable road conditions make it difficult to visit Walong.
History
Walong means 'a place of bamboo groves', in the Mishmi dialect ('Wa' means Bamboo and 'Long' means Place). It is a cantonment town that houses an Advanced Landing Ground (ALG) and is one of the circle headquarters of the Anjaw district. Walong holds great historical significance, having witnessed the bloodiest battle during the Chinese invasion in 1962. The War Memorial built in honour of the sacrifices of brave Indian soldiers bears testimony to its bloody past. The War Memorabilia at Helmet Top (2250m), 18km uphill from Walong, is dedicated to the fallen heroes of the Sino-Indian War.
Idu-Mishmi and Meyors are the dominant tribes in the region. The Line of Actual Control (LAC) separating India from the Tibetan Autonomous Region lies right outside Kaho village, which is 26km north of Walong. Civilians are not allowed to go beyond Kaho village.
Rich in biodiversity, Walong is home to several endemic and unique flora and fauna. However, these pristine forests are not free from human interference. Local hunters frequently move with guns and catapults in search of small game. Some people also hunt at night using torches, disturbing the forest ecosystem. Lately, illegal and reckless timber extraction has increased owing to high market demand. It has not only caused a decline in the local population of Chir Pine but also impacted the biodiversity in the area.
Stay
It is difficult to reach Walong from Dibrugarh or Tinsukia in a single day as night driving on landslide-prone meandering roads is not advisable. In Tezu, there are various accommodation options on offer. It will cost anywhere between ₹1,000 to 2,800 per room for double occupancy at Oshin Hotel (03804222776/ 9402476627), Shivam Hotel (03804224610/ 8256974014), Taboka Hotel (8974655222/ 8974755777), Saru Hotel (8974428995), and Alamso Hotel (8415869944).
Circuit House at Namsai (03806262228/ 8014541173) and Tourist Lodge and Cottage at Tengapani (9859820682) are two other options but will be difficult to book due to high local demand.
Alternatively, one can look for accommodations in Hawai. Government accommodations like Zaai Aang (Circuit House), Forest Guest House (under DFO Anjaw) and Yatri Niwas are available, but again they are difficult to book due to local demand. Homestays are another option and priced at ₹1,000 to 1,800.
Accommodation is not available in Kaho or Kibithu, so staying at Walong or Tilam are the only options. Anu-Nimai Homestay (99402939596/9436449693/ 8974345515), near Advanced Landing Ground (ALG), on the main road of Walong, offers a cosy stay and charges ₹1600 for a double bedroom and ₹1800 for a family room per night. Further north, a night's stay at the Dong Resort (94777 58502/ 8910950851) costs ₹2500 per room for double occupancy and ₹5000 for an entire cottage (2 bedrooms, one living room). Government accommodations are available at Yatri Niwas and PWD IB (9436256224) but provide basic facilities.
See | Do
On the way to Tezu, if time permits, spend a couple of hours birding at Bherjan Borajan Padumoni Wildlife Sanctuary in Tinsukia, for niltavas, tesias, flycatchers, warblers etc. Slow Loris, Assamese Macaque, Northern Pig-tailed Macaque, Rhesus Macaque, Capped Langur, Western Hoolock Gibbon and Indian Leopards have been recorded at the sanctuary. There is no entry fee or camera charges at Bherjan Borajan.
If travelling from Tezu, stop at Udayak Pass (1550m), an excellent spot for sighting broad-leaved forest birds such as Black-faced Laughingthrush, Ward's Trogon, Green Cochoa, Lesser Shortwing, Beautiful Sibia and yuhinas.
If you halt at Tezu during the evening hours, search for the Hodgson's Frogmouth at about 23km uphill towards Hayuliang.
Spend ample time birding at Helmet Top and Tilam in Walong. During winter, you can find birds like Yunnan Nuthatch, Chestnut-vented Nuthatch, Bar-tailed Treecreeper, Spot-breasted Parrotbill, Sichuan Leaf Warbler, Godlewski's Bunting, Dark-rumped Rosefinch, a sub-species of the Koklass Pheasant (Pucrasia macrolopha meyeri), Spotted Nutcracker, Black-browed Bushtit, and several other tit species. The Derbyan Parakeet is also occasionally found (except in April–May) on tall pine trees.
Keep an eye out on River Lohit's boulder-riddled riverbed for the critically endangered White-bellied Heron.
Walong is also home to rare mammals like Mishmi Takin, Red Goral and Leaf Muntjac.
Make sure to search for the rare Chestnut-eared Bunting at the Namti Grassland. The Daurian Redstart and Hodgson's Redstart can be sighted at the farmlands of the Meyors, near the Kaho village. Birding along the pristine beauty of Kaho is a fascinating experience. Keep an eye on the mountain slopes for the unmistakable Wallcreeper.
On your return journey, try to spend a few hours birding at the Maguri Grassland (IBA) for Chinese Rubythroat, Baikal Bush Warbler and Swamp Prinia.
Don't Miss
Visit the War Memorial at Walong (opening hours 9.00 am to 4.00 pm) and learn about the Sino-Indian War, 1962. Pay homage to our fallen warriors at the War Memorabilia inside the army camp at Helmet Top.

Embrace India's first sunrise at Dong's Millennium Point. On average, 90min of trekking is required to reach the sunrise point from Dong's Inspection Bungalow, so plan accordingly.

Stargazing is an amazing experience in Dong. On a cloud-free night, the core of the Milky Way becomes visible at around 7:00 pm.
Take a refreshing soak in the hot-water springs of Tilam, located near the tourist guest house.
On request, Anu-Nimai Homestay will arrange for angling at the Lohit river and other recreational activities like camping and short treks across the beautiful landscape.
Visit Kibuthu, a small cantonment area on the opposite side of Kaho, across River Lohit. It is one of the five official Border Personnel meeting points between the Indian Army and the People's Liberation Army of China
Take a stroll on the hanging bridge before Kaho.
Visit Kaho, India's easternmost village, and its Buddhist Gompa which oversees the beautiful Lohit river and the beginnings of Chinese territory.
Visit the indigenous Meyors, who are known to build houses without using nails and screws. If you get the opportunity, try and strike a conversation with the village elders who have plenty of stories to tell of the Sino-Indian War, 1962.
What To Pack
Carry two copies of photographs and photocopies of valid identity proofs for Inner Line Permits (ILP). Due to the ongoing pandemic, the Government of Arunachal Pradesh has stopped giving online ILPs. But you can obtain them at the Dirik check post, 137km ahead of Tezu, en-route to Noa-Dihing Bridge.
It is always safe to carry an RT-PCR/ True NAT test report conducted within 72hrs of entry.
Irrespective of the season, always carry warm clothing like sweaters and jackets. Additionally, woollen socks, ear muffs, fleece caps and mufflers work well during early mornings and late at night, especially for outdoor activities like birding.
Occasional showers in Walong drastically reduce the temperature. Make sure to take necessary precautions.
Carry a rainproof jacket or a poncho, anti-leech socks and headlamp for all outdoor activities.
For Photographers
A telephoto lens of at least 500mm focal length is essential for bird photography since grassland birds are often small and/or well-camouflaged. Also, some birds are shy, and it is impossible to approach them at close quarters.
Carry a wide-angle lens (10-24mm) to photograph Walong's pristine beauty.
Although difficult to use, carry a monopod or a tripod. The light is usually low, posing a big challenge for bird photography.
Carry rain covers for your lens and camera as occasional showers may cause some inconvenience while photographing.
Taking into account the vast landscape of Walong, it is best to opt for guided birding tours. Ravi Mekola from Roing (9402457180), Binanda Hatibaruah from Maguri (9954861743/ 7002189756) and Palash Phukan (8472845929/ 9707160530/ 6026005536) from Tinsukia are excellent bird guides for Walong. Naba Chowdhury of WILDEAST (8638848398) is another avian expert.
Depending on the tourist season, bird guides charge anywhere between ₹5,000 and ₹7,500.
Good To Know
Various tour agencies offer Walong tour packages based on travel interests. Ichhe Dana "Wings of Desire", Kolkata (09007820752/ 90078 20752), North East Birding Tours (07002196911/ 9774748828/ 7002189756), Arunachal Birding Tour, New Delhi (09999030-436/ 09911336281) are some options.
It is possible to return to Dibrugarh from Walong in a single day (requires 13-14hrs of travel), but it depends on the condition of roads and roadblocks due to landslides. Road widening work is progress between Tezu and Walong as of January 2022, and 1-1 ½hrs of traffic is to be expected.
The last available ATM is at Hawai, 58km ahead of Walong. The last fuel station is at Khupa (near Hulang Basti), 100km ahead of Walong. Though fuel can be purchased in small amounts from roadside shops at Walong, it is ideal to stock sufficiently at Khupa.
Restaurants, pharmacies, convenience stores, petrol bunks and hospitals are available in Hayuliang town. However, being far away from big cities like Dibrugarh and Tezu, the facilities in Hayuliang may not be available round the clock, so it is better to make plans in advance.
The sun sets at 4:00-4:30 pm and by 5:00-5:30 pm most of the shops close. Be sure to procure your ration early.

Best to carry packed food from Dibrugarh or Tezu for a field breakfast (sometimes lunch might also be necessary).

In Kaho or Kibuthu, network coverage is non-existent. At Walong, only BSNL mobile phone network is sparingly available, but data connectivity is a no-go.
Electricity is available at night in Walong, but be sure to carry sufficient spare batteries and chargers.
Budget Per Person
A two-night stay at Walong and a one-night stay in Dong is recommended to enjoy the region's wildlife, natural beauty and culture. Walong is situated in a geographically challenging area, and it makes sense to travel in groups so that costs and logistical duties can be shared.
Various tour agencies charge ₹6,500 to ₹7,500 per day for a birding tour of 5-6 days for Walong. Charges apply to a group of a minimum of 3-4 individuals and include accommodation, meals, transport vehicle and bird guide services.