The Climate Challenge
We are in the middle of a climate crisis. There is empirical evidence of the changing climate across the planet. The worst affected regions are the Cryospheric regions of the world (Arctic, Antarctic and the Himalayas) and the oceans. Ice cover in the Arctic Sea has declined over 30 per cent in the last couple of decades and the region is also noticing rapid thawing of permafrost. A new report suggests that at least a third of the Himalayan glaciers are expected to melt by the end of this century. These changes impose a new set of challenges.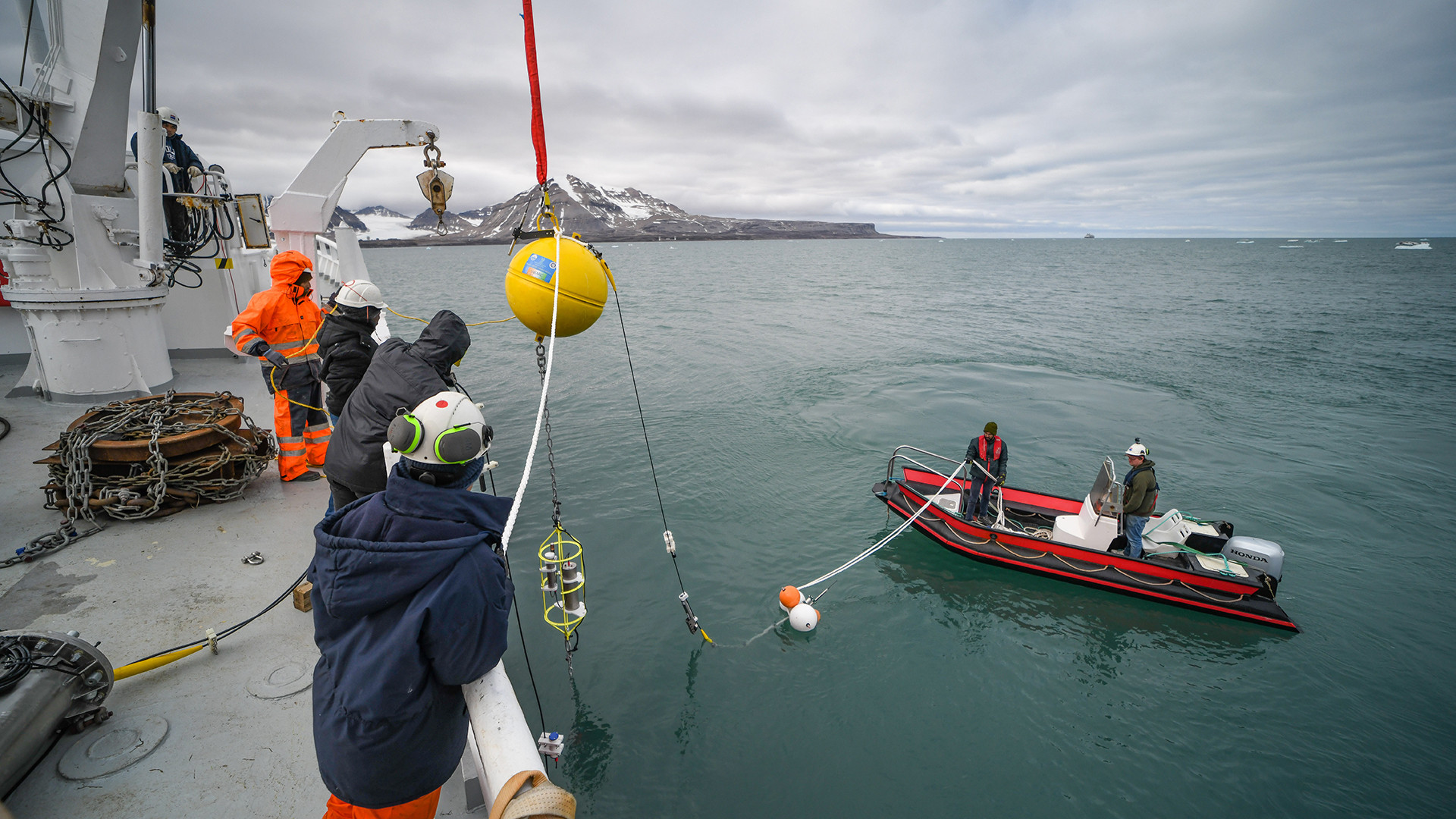 Re-deployment of the Ind-ARC mooring observatory for another year in the Kongsfjorden waters.
Scientists today are making use of cutting-edge technology and braving some of the harshest conditions on the planet to investigate the effects of the changing climate. Conducting scientific research activities in some of these regions is extremely difficult and challenging due to the harsh climatic conditions, undulating and inaccessible terrain, and the remoteness of field sites. Be it battling the freezing Antarctic temperatures or walking on dangerous glaciers at almost 17000 ft, in the Himalayas, today's scientists with exploratory instincts are reaching unimaginable frontiers.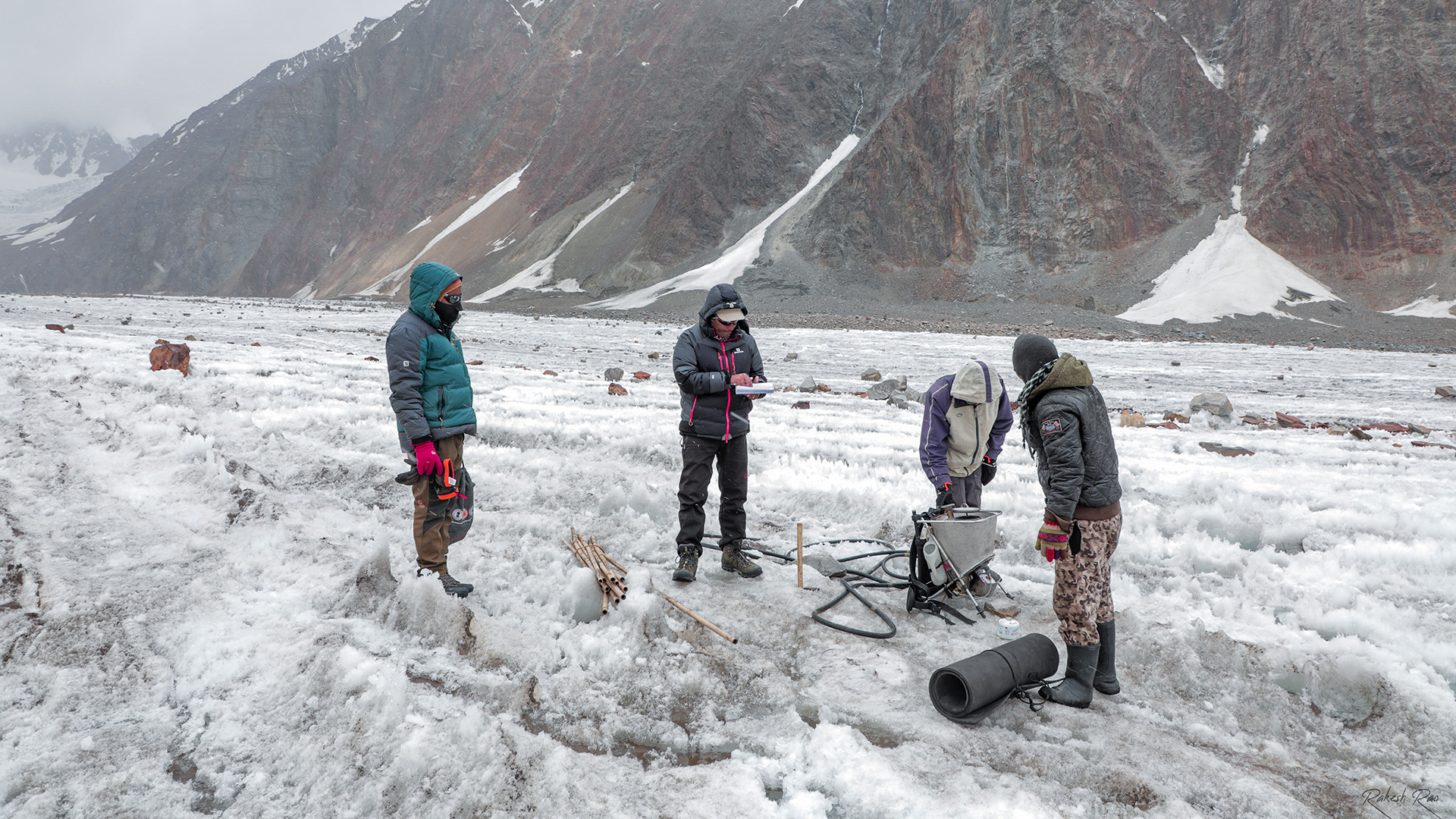 Stake measurements undertaken at the Sutri Dhaka glacier in the Himalayas.
The Climate Challenge, a film by Rakesh Rao, highlights these climate issues by taking you on a journey documenting the daunting work of these scientists who are conducting research in the Arctic, Himalayas and the Southern Ocean.